Just for Fun -> Cartoons and Humor
Humor, Cartoons and other Funny Stuff
Blifaloo's Original Cartoons plus links to my Favorite Online Comics
Thanks for stopping by and checking out Blifaloo.com's jokes and humor section. I hope you find a laugh or two here, and if you do please recommend this site to a friend. Thanks :)
Last update: April 2nd, 2012
Quick Jump: Blifaloo's Cartoons | Cartoon & Comic Links
Before working as a webmaster, I wanted to be a cartoonist. And before working on Blifaloo.com, I had a free Geocities website where I featured my cartoons.
Below, you will find a collection of my old cartoons, plus new ones I have added over the years. Right now, I am trying to focus on putting more cartoons together for this site, and perhaps an up-coming book. Stay tuned!
Newest & Featured Cartoons
Start browsing my
cartoons:
Some funny Groucho Marx quotes and caricature.
Thesaurus Cartoon. Just an old one-liner illustrated.
Medical Marijuana. Another cartoon from years ago.
Ebonics & Aliens...
Misinformed ETs.
More Cartoons & Humor:
Blifaloo's original cartoons:
Don't forget to bookmark this gallery and check back often to see the new cartoons & funnies we are working on!
Other Funny Stuff
Babies Love Wii
Baby + Wii = Hilarity. We have the video proof.
Hugs for your eyes.
Temporary Boredom Relief :


----- Where do you find a tortoise with no legs? Where you left it.
Humor / WebComic Links
Surviving the World - Unique Photo Comic. Daily Lessons in Science, Literature, Love and Life.
xkcd.com - Smart Humor. One of my favs:

And another... (click images to go to the comic's site)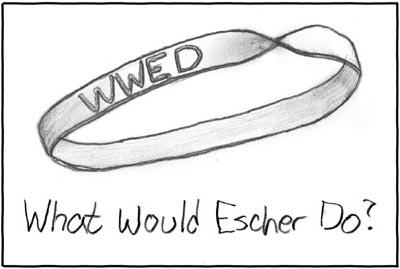 Indexed - Funny. The creator says "This is a little project that allows me to make fun of some things and sense of others without resorting to doing actual math."
One of my favs from Indexed:
More Online Comics and Humorous Sites I Like:
Savage Chickens - Cartoons on sticky notes.
WonderFactory - Online comic of Trevor Vos. One of my fav's...but explore the site, lots of good stuff.
Need more links?
Also see: Blifaloo's Random Page | Interesting Ideas | Fun Facts